Welcome to JustRecipe.com!

We provide an easy home cooking recipes database for food lovers. Exchange cooking knowledge with people around the world and learn cooking tips from great chefs in the discussion forum.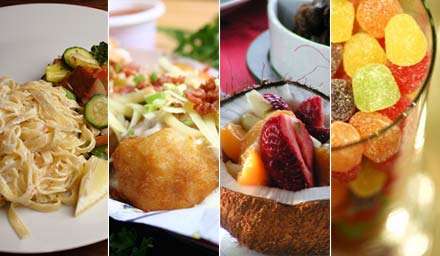 Recipe of the Day

Cantonese Style Chicken Lo Mein
Submitted by Steve L.

A Cantonese style vegetarian chicken lo mein that gets an added boost of flavour with mushroom broth and sesame oil.